Date: 08.06.12
Author: Pat
Title: Inspiring Testimonial



Camps are winding down for the summer. SkateStart™ has introduced skateboarding to hundreds of kids along the way and watched take their skateboarding skills to the next level. It's great to see all of the smiles and the fun that can be had learning how to skateboard. Each kid and park creates a brand new challenge and makes what we are doing even that more rewarding. We take pride in building confidence through skateboarding that can be used in every day life challenges. Below is a little testimonial from a parent who has a son that attended camp in Parker. This pretty much sums up what we are all about.

"I also want to say thank you again. I'm not sure if you'll remember, but my son's name is Jack. I was doubtful that he'd stick with the camp after Monday. He was carrying his board around more than riding it. :) He really did well with you on Wednesday - you were so good with him! - and then today, with Otto right there beside him, encouraging him and being super patient with him, he came down that little ramp on his own. He was so proud of himself. I don't think he'd have gotten that far this week without your encouragement on Wednesday and Otto's patience with him today. I appreciate what both of you have given him. He has a long way to go, but he's enjoying it and asking to sign up for the camp in the fall. He needs this - something like this - to help him have some confidence in himself. My hope is that by learning that he can control that board, he'll feel more confident in other parts of his life, as well - or at least have a place to go where he doesn't always feel like something bad is going to happen. Thank you for what you're doing."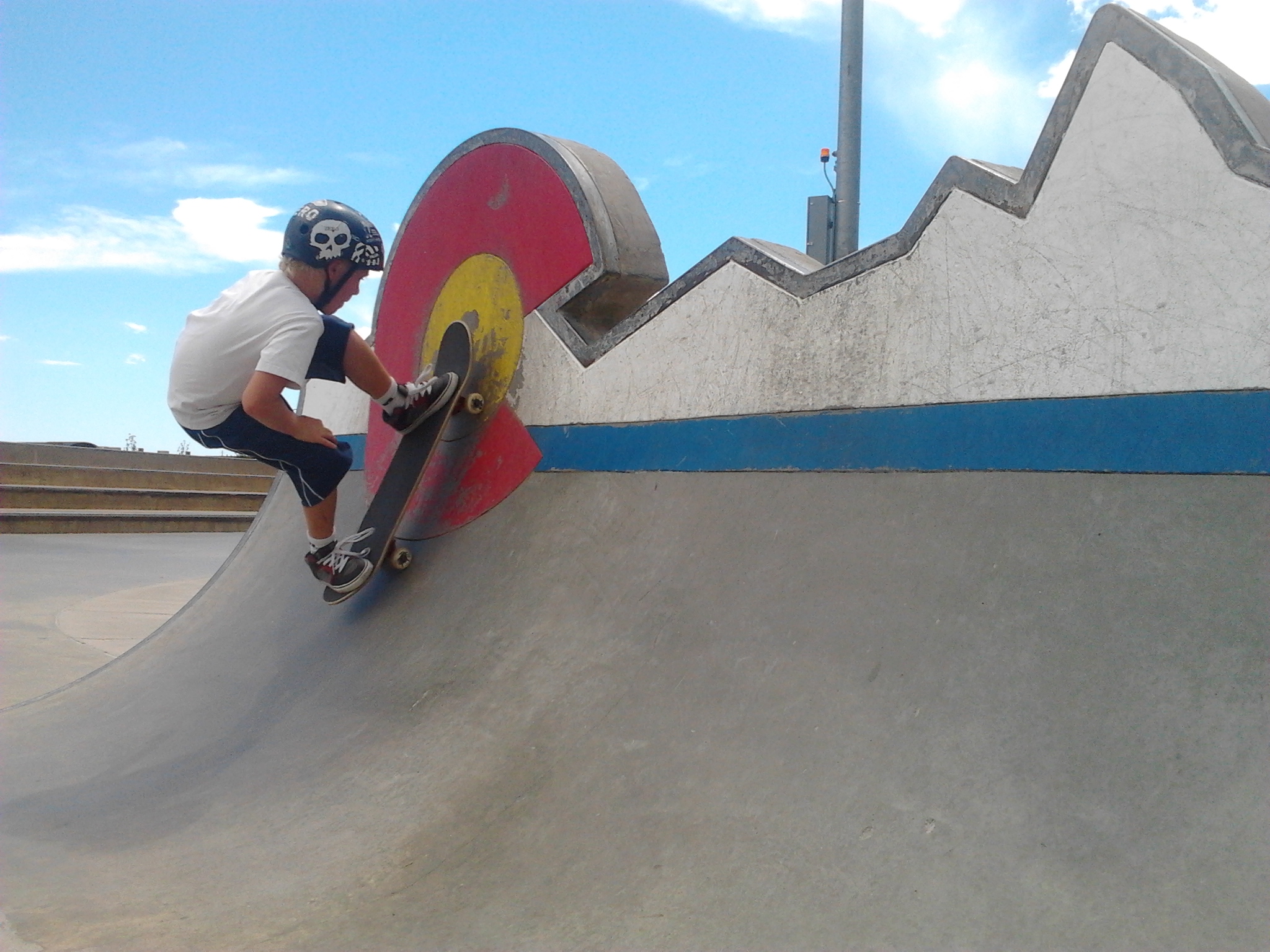 Check back soon for updates on Fall programs in your area!